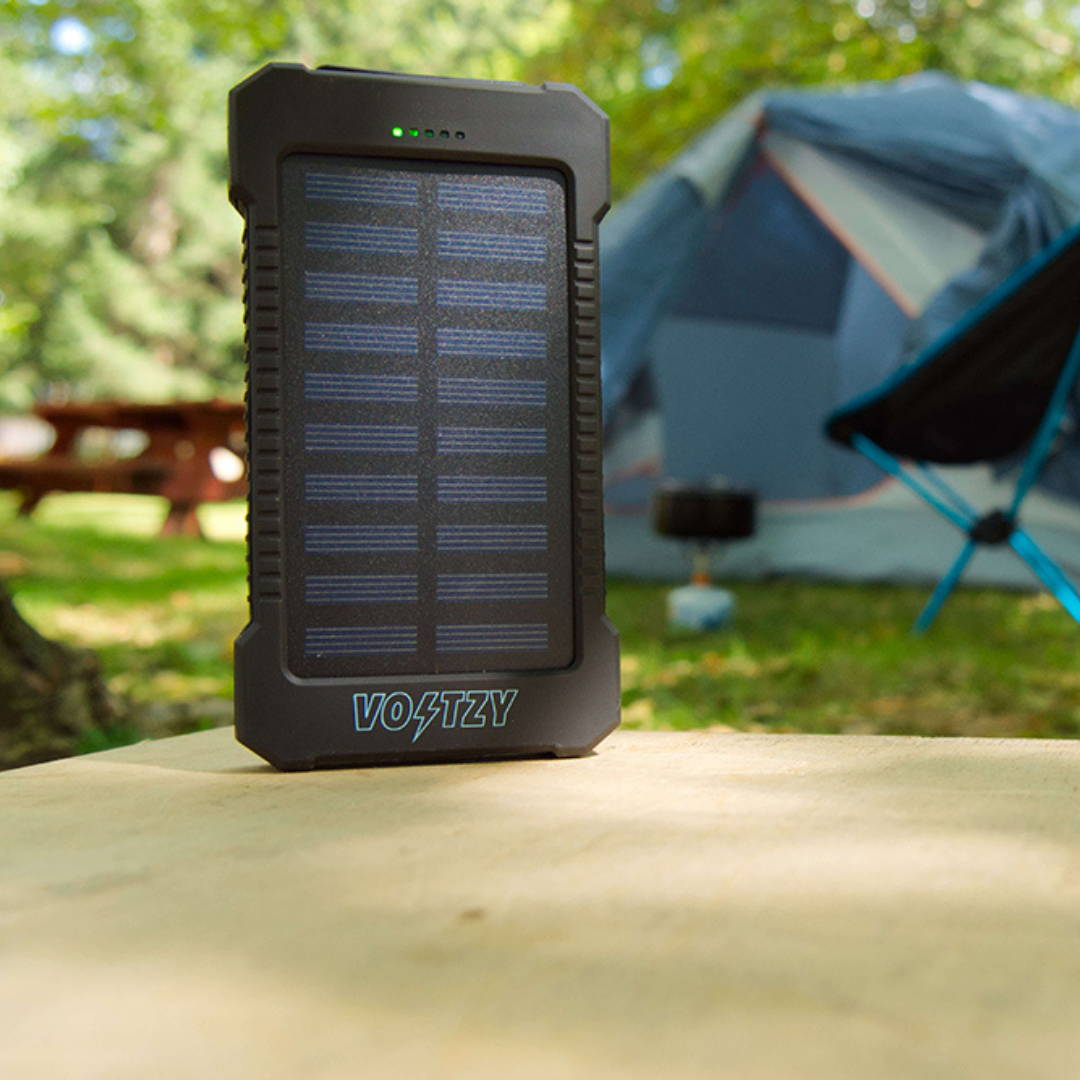 Crafted for your on-the-go lifestyle
Click Voltzy's side button for a bright LED flashlight or click twice for an SOS strobe
Power up to two of your devices from 0% to 100% using Voltzy's multiple ports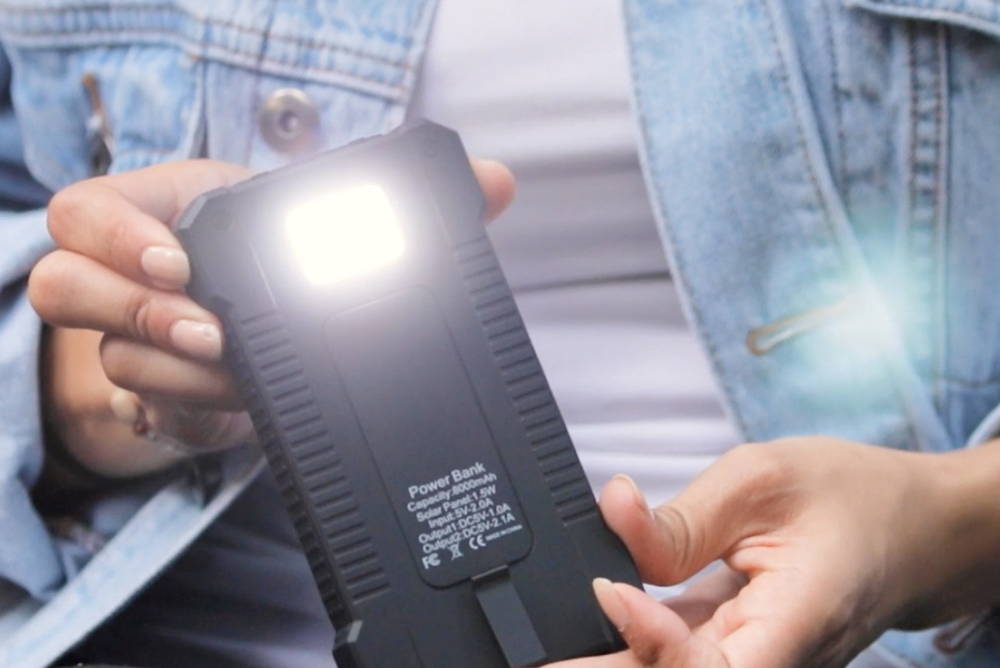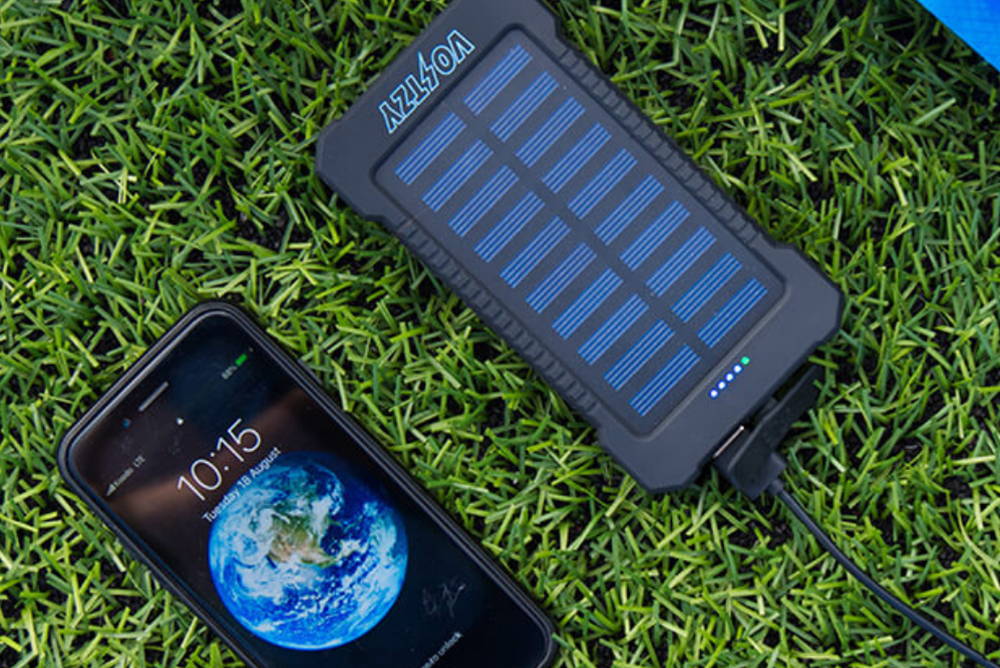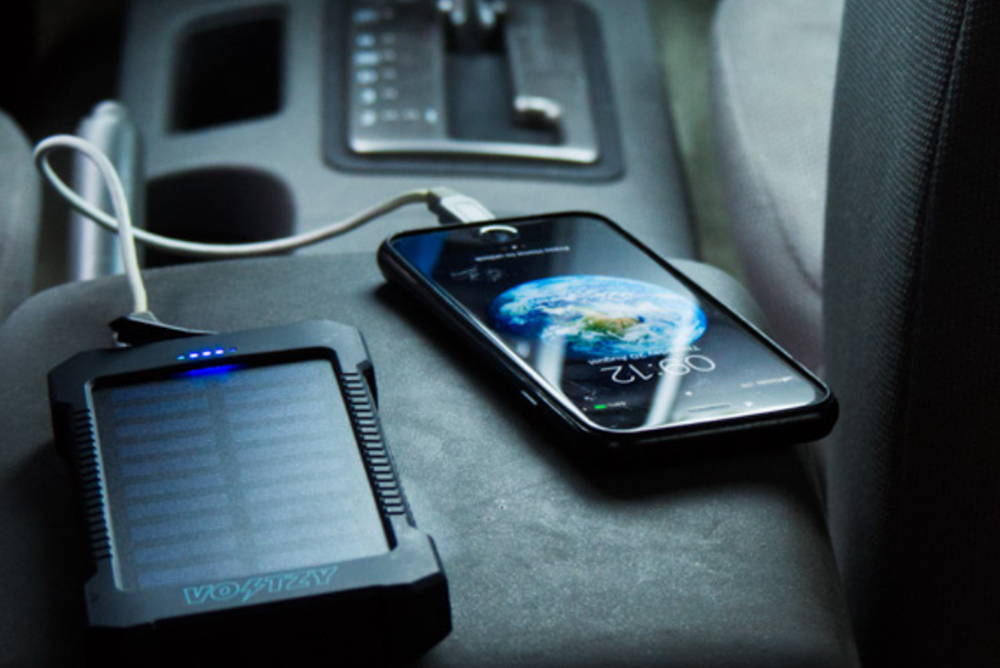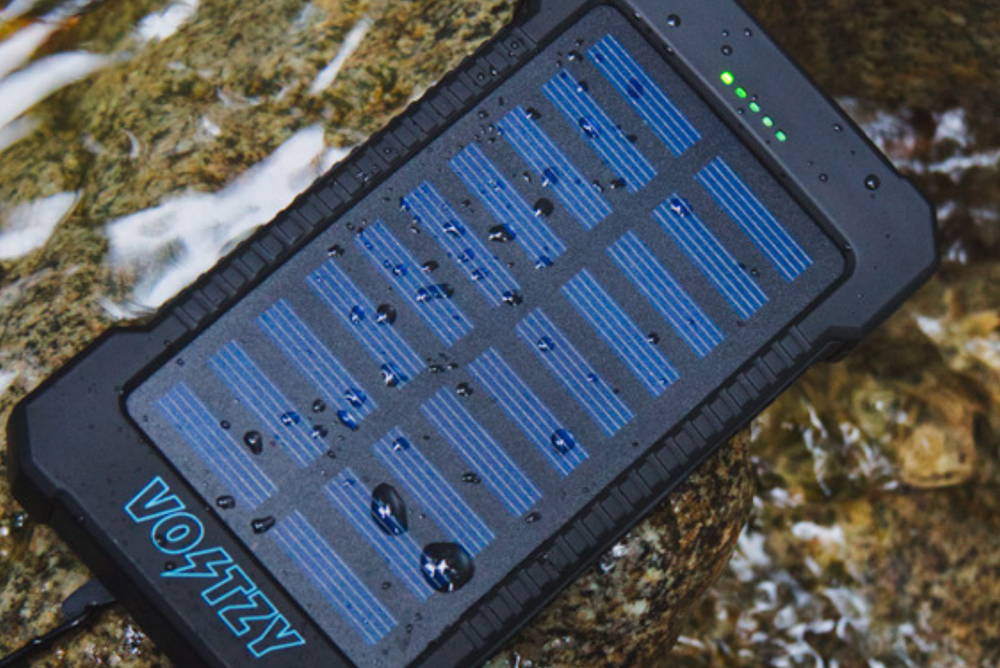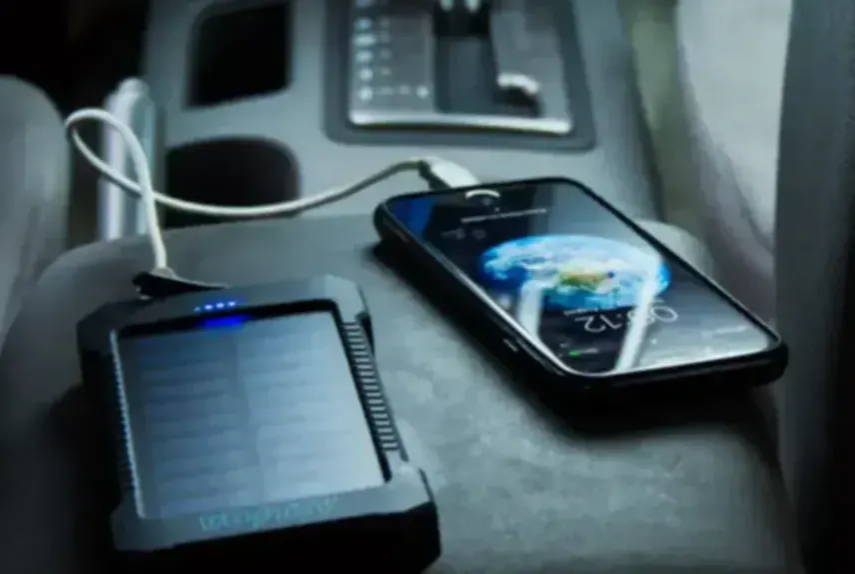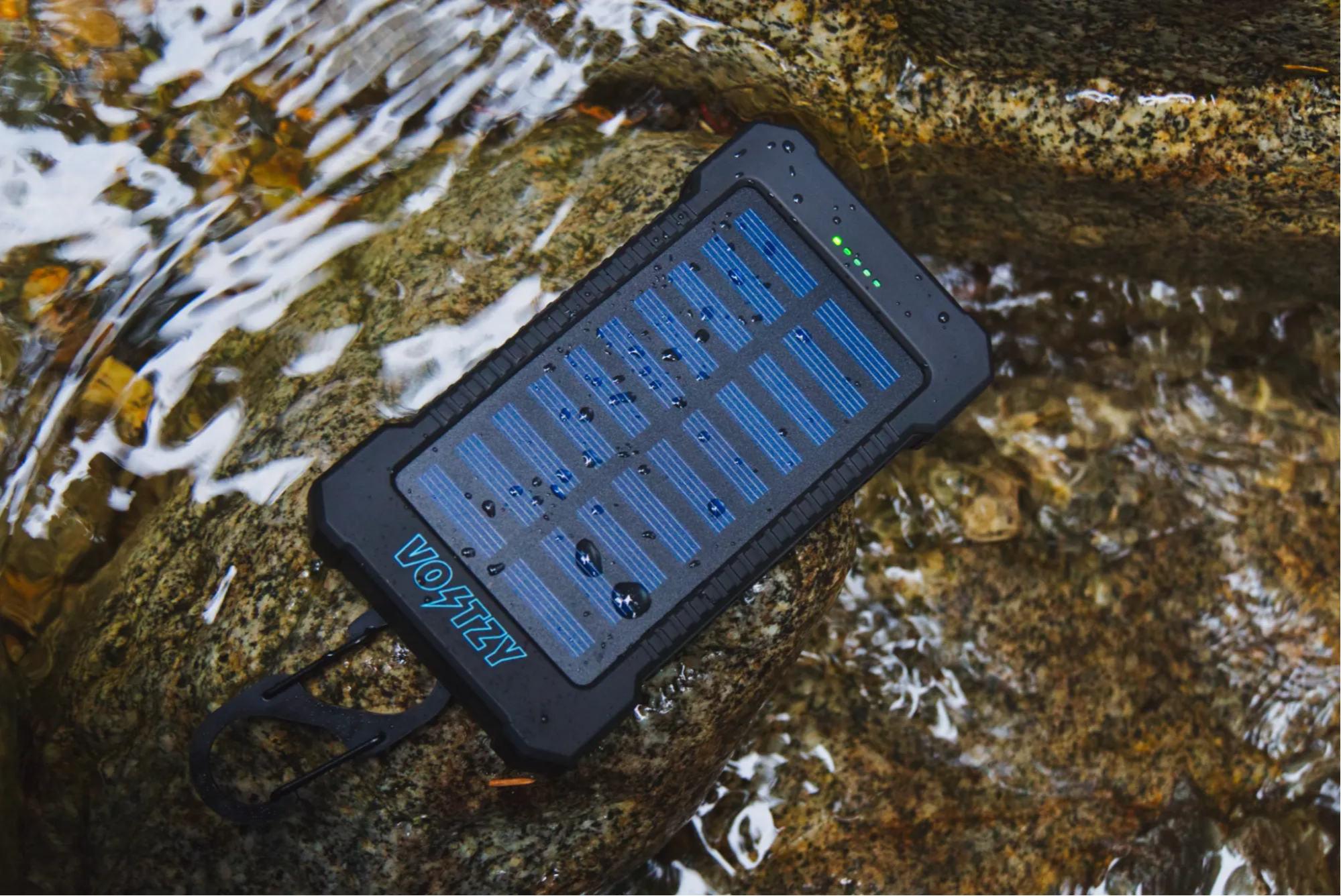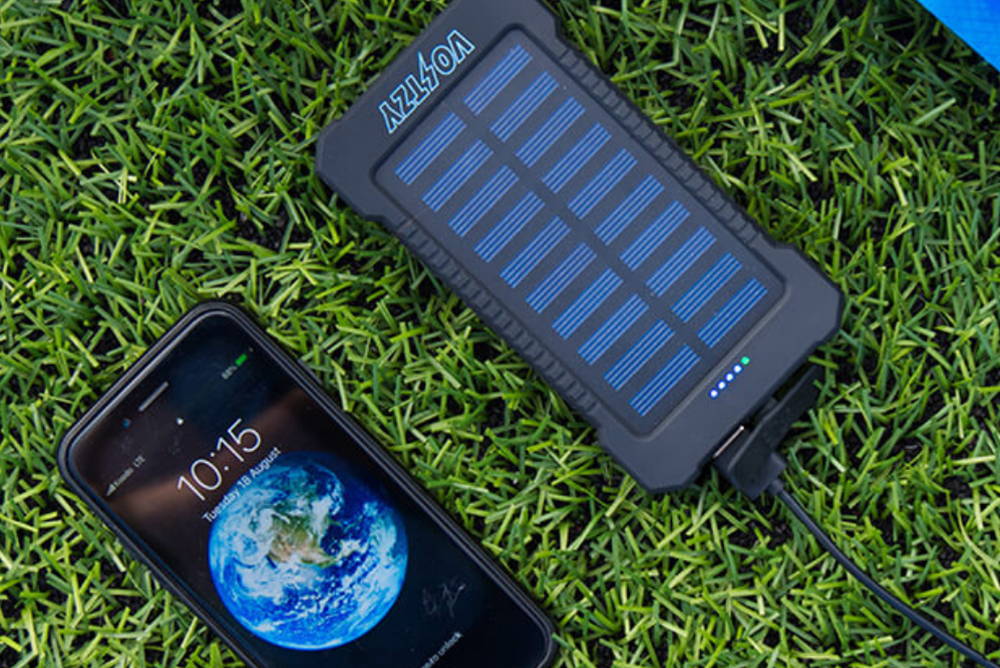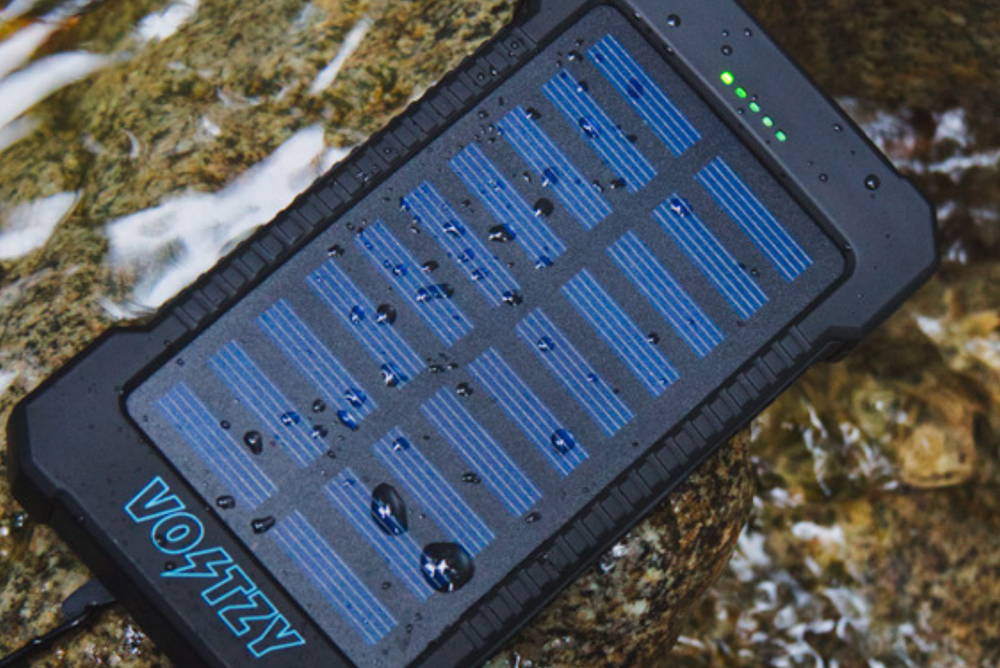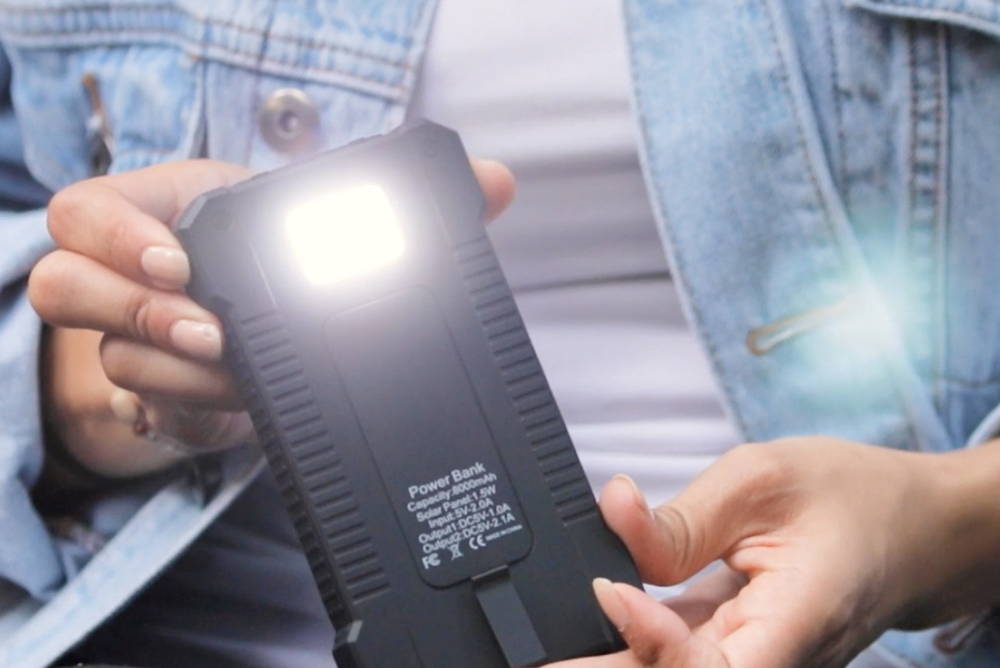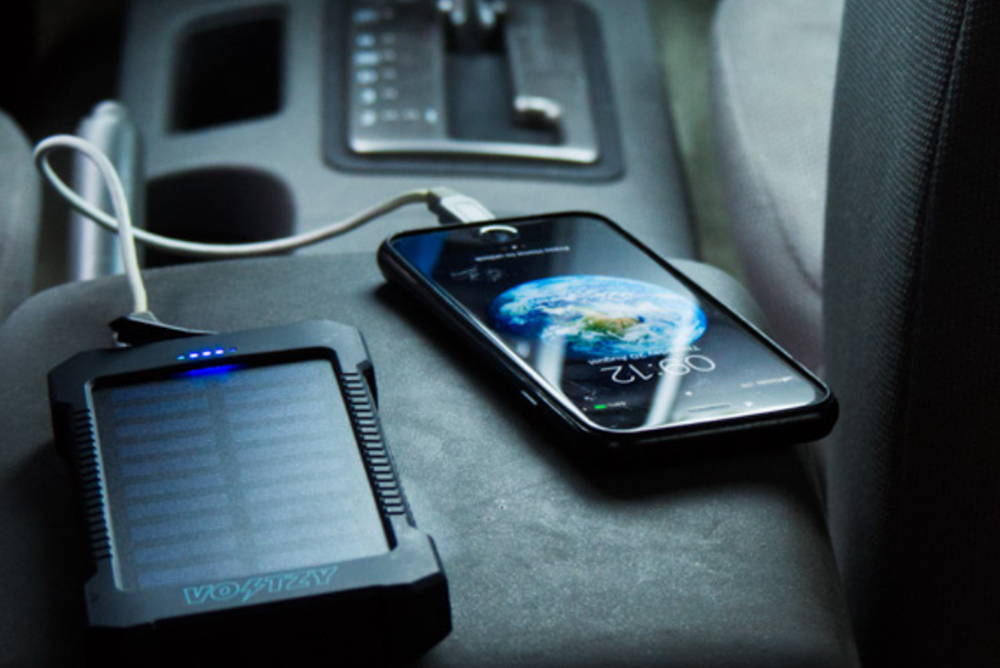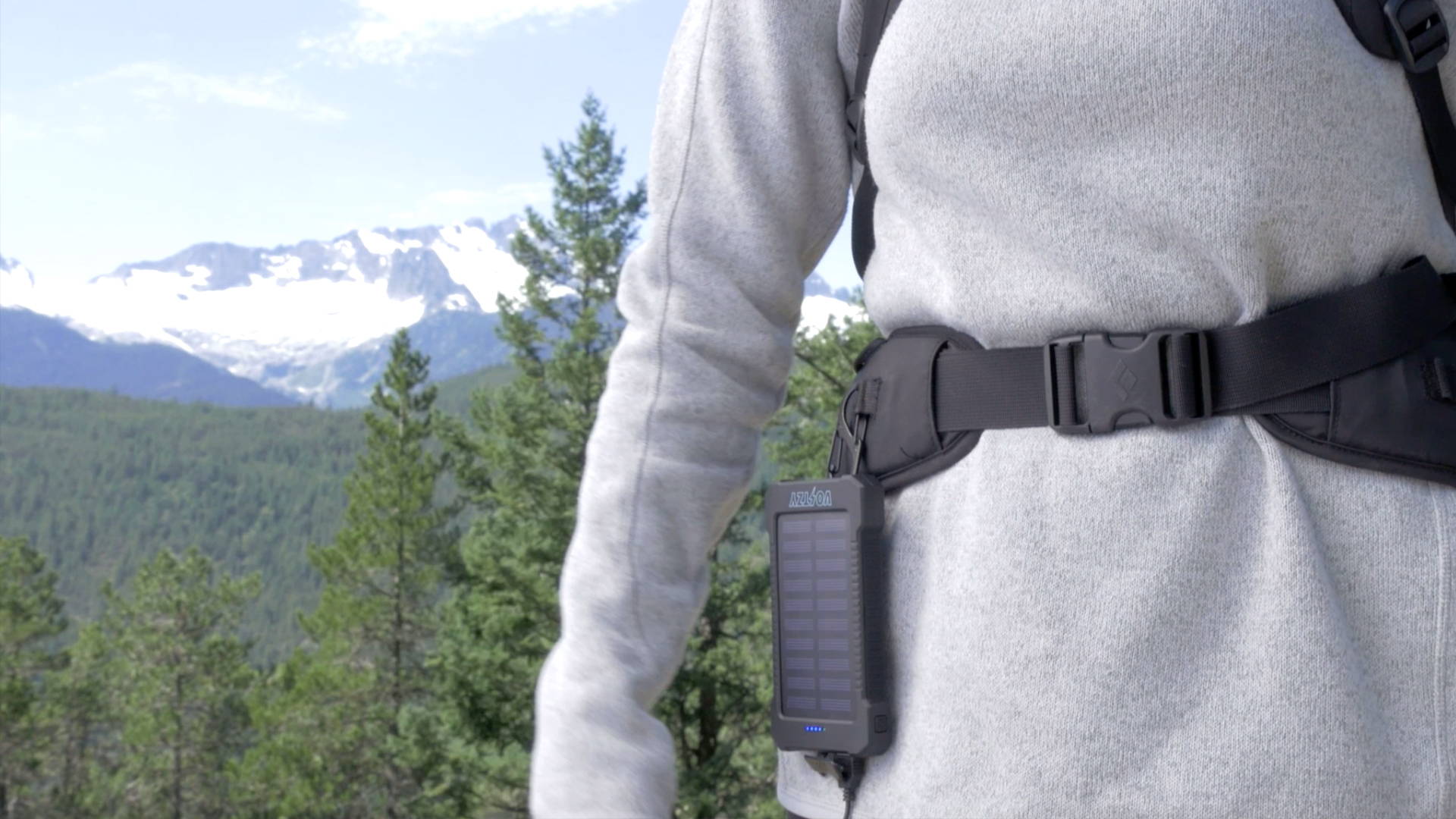 Say goodbye to low batteries and hello to solar power. Built with durable solar panels, Voltzy transforms the sun's energy, powering your devices. With two USB ports, you can fully charge up to two devices at any time, and in just a few hours.*
Click the side button for an emergency flashlight. Click again for an SOS light. Like we said, Voltzy makes the best partner.
Now you can feel safe knowing you'll always have a powered phone and a bright flashlight at your disposal. Voltzy's like the Robin to your Batman—always on your side… Literally, you can clip Voltzy to your belt for optimal usage.
Shock- and water-resistant, Voltzy can handle just about anything; puddles, falls, and even accidental drop-kicks!
The LED light indicators on the bottom tell you how charged Voltzy is. That way there's no guesswork. If all the lights are bright, Voltzy's ready to power your devices; including phones, iPads, tablets, e-Readers, and Kindles.
Whether you're waiting in line at the grocery store, relaxing on the beach, or climbing through the Appalachian mountains, Voltzy's got you covered.
*In ideal conditions, Voltzy charges a device from 0% to 100% battery in 3 hours. Ideal conditions refer to bright and direct sunlight.
Each Voltzy comes with:
Micro USB adapter
Carabiner
Compass
Charging Cable
Certificate of Warranty
Product Standards and Certifications
We offer a 30-Day 100% satisfaction guarantee on every purchase. For more information, click here.
Once your order is placed, it will ship out the day of purchase or the next business day, at the latest. Below you may find our shipping times:
Standard Domestic Shipping: 3-5 business days
Expedited Domestic Orders: 2-3 business days
International Orders: 10-15 business days
For more information, click here.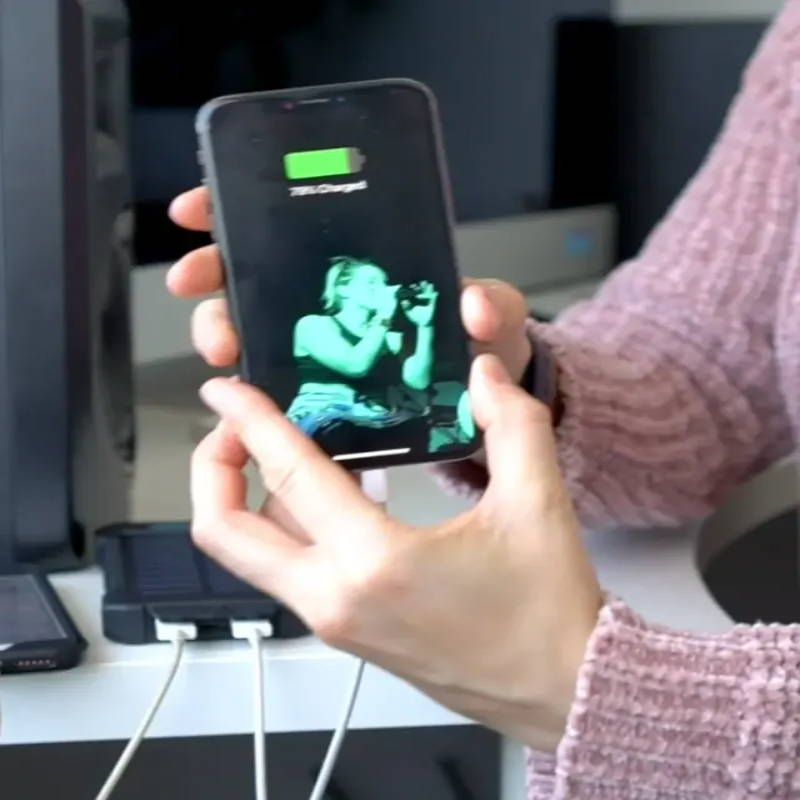 Running late to work, jump in your car, and discover you forgot to charge your phone last night? That's no problem for Voltzy. Store one on your car's dashboard for on-the-go solar power.
Stuck on the phone all day only to realize your phone's at 10% battery? Connect Voltzy to your device so you can power through those meetings.
Unexpected power outage? Always keep your Voltzy charged for emergency situations!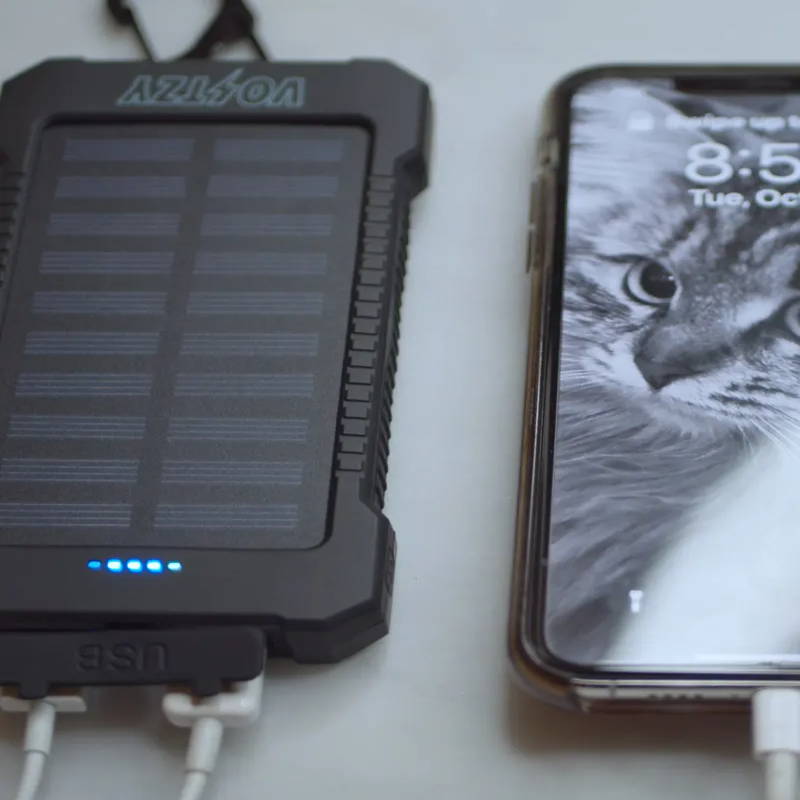 Sleeping over at a friend's house and forget your charger? No problem! Leave Voltzy in sunlight during the day for a quick and easy night-time boost.
eReader die halfway through your book? Don't get stuck beside a wall outlet just so you can finish a captivating read! Voltzy's portable for a reason; simply connect your device and swipe through those pages.
Experience unpredictable weather? Stay prepared with charged Voltzys to power you through any disaster.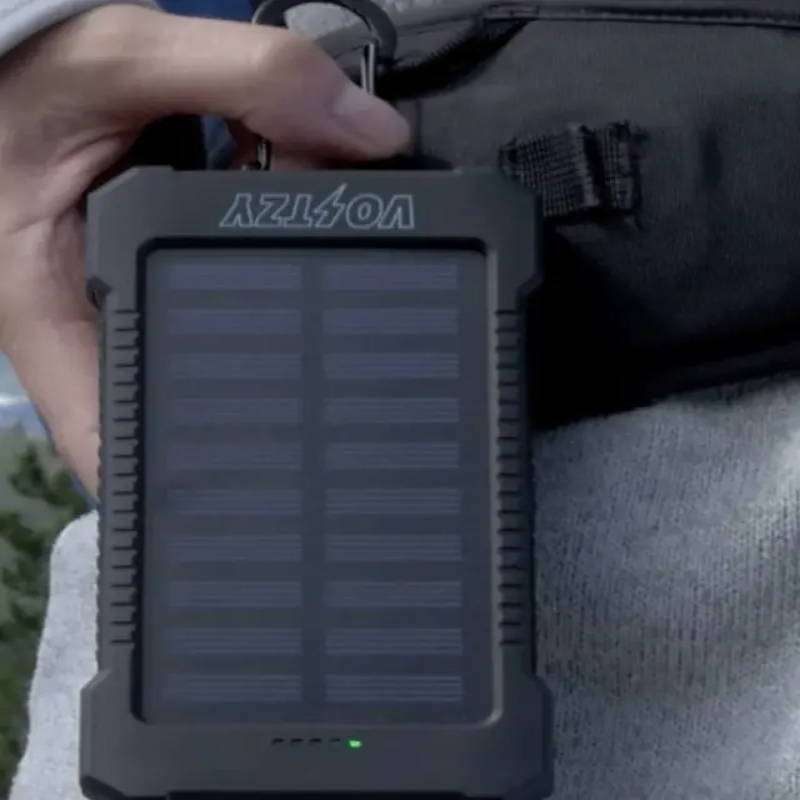 Love adventures, but hate drained batteries? Us too.
Whether you love camping, hiking, fishing, sailing, or travelling, you'll never have access to a wall outlet. And that's where Voltzy comes in. Clip it to your belt for on-the-go charging and connect it to your phone when you need a boost of solar power.
Caught in a rain storm? No worries! Voltzy is IP67 water-resistant, crafted with a rubberized casing for protection from the elements.
No matter your adventure, Voltzy keeps you connected from anywhere.